Oh dear! Mom forgot to buy my school photos! What ever shall we do?!
Let's call Tammy! I showed up with my camera in hand to capture all the energy this nine-year-old has in him ...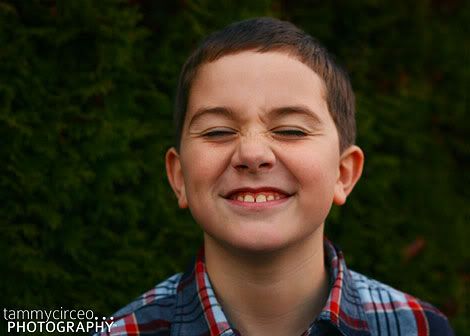 Tanner is one of my favorite little guys. Not only is he the son of a dear friend of mine, but he embodies everything "boy". He and I were talking about his cousin having gone hunting and he very proudly said, "Yeah, he got an 8-pointer!"
He also has a sweet side to him and if you can't see it in this photo, you just don't know how to look at kids through their eyes.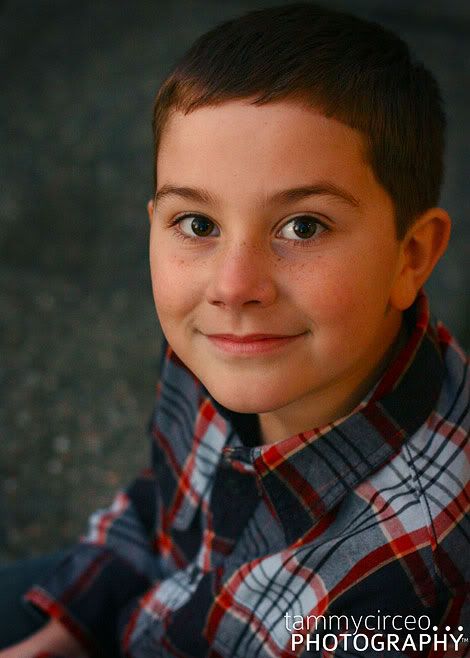 Tanner, I love your dark eyes, your freckles, and that darling grin of yours! Stay sweet and tough!!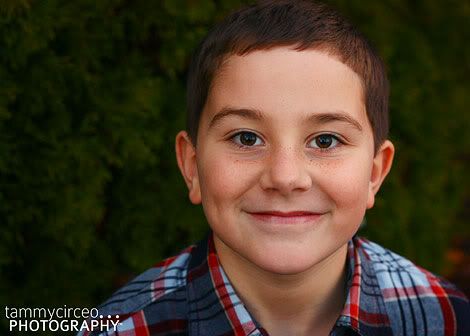 If you want something a little different than the standard school photos, consider this option. There's no reason why seniors in high school should have all the great photos, right?!