The air was cool, but the sun was bright. The leaves were turning, some had already fallen, and we really couldn't have asked for a more beautiful Autumn afternoon.
I hadn't met Chris or his mom yet, but when I saw a young man in a football jersey accompanied by a woman carrying a bag of clothes, I suspected it was them.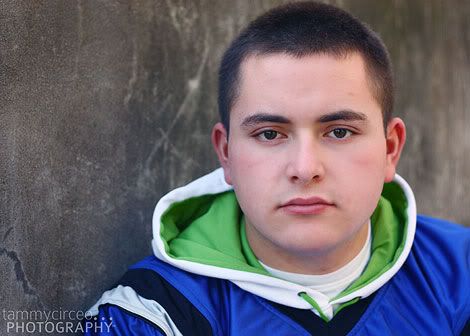 After I realized his jersey was from a rival high school, I almost packed up and went home, but I forced myself to continue the shoot. (Just kidding, of course, Chris!)
With a smile like this, I couldn't hold the rivalry against him, could I?!
Although Chris has a serious side to him, which incidentally makes for incredibly moody photos ...


... he also knows how to be a little silly. I wanted to take a couple of shots of him and his mom so I asked him if he would lean over and kiss her on the cheek. He did ... full-blown raspberries! I'm sure she had flashbacks to all the raspberry kisses he ever gave her as a baby and toddler! Soon, they were both in fits of giggles.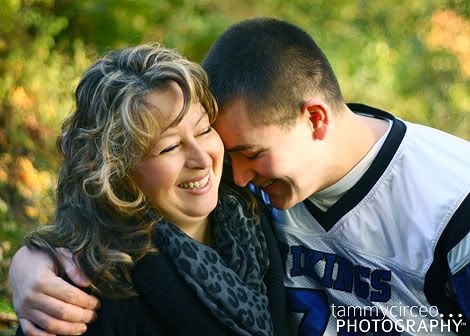 As we watch these kids walking away from us into their own lives, we tend towards a bit of sentamentality. It's only natural. However, we wish them all the best and great success in their futures.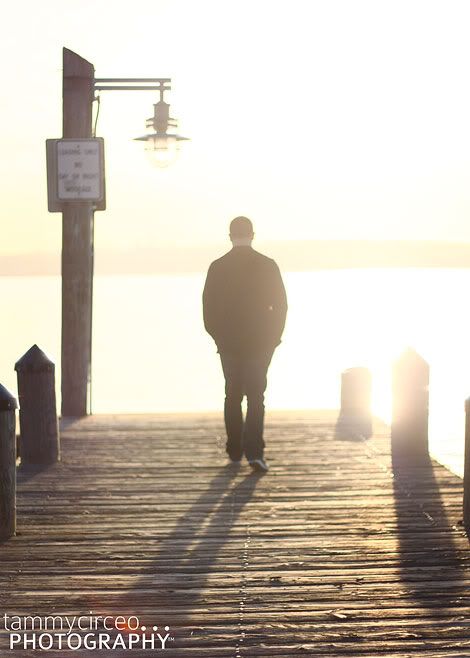 Thanks for the fabulous afternoon at the waterfront, Chris. Have a great senior year!!