Some weekends make themselves super fabulous with little to no planning on my part.
I knew my friend, Cindy, was coming to town with her dad and family and we planned lunch together on Friday. It ended up that my Em was able to join us and we had a lovely French lunch at Cafe Campagne, one of our favorite spots.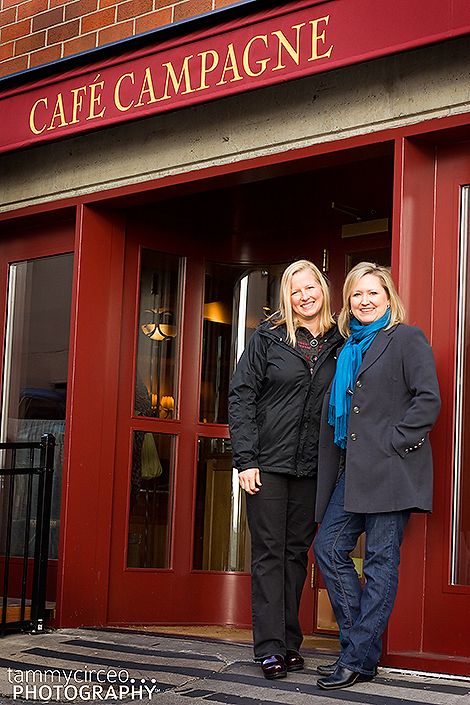 We had thought of going down to see our Ben on Saturday, but I ended up making the trip by myself and the circumstances were such that I arrived after the scrimmage was over so I missed the boy's single and double and plays in the field. Made me sad, but I solaced myself with the fact that it was only a scrimmage and I had avoided sitting in 40-degree weather for three hours ... He and I went to get teriyaki/sushi after. I can't tell you how much I enjoy being with my boy ... it is a salve to my heart.
Our age is showing ... well, Ken's is. We spent Saturday night on our computers. He was working on his script. I was networking socially and writing. All the while, we were listening to channel 923 on the TV. That channel plays music from the 70s and although I was WAY YONNER too young to listen to that kind of stuff at that age, in addition to having been prohibited from listening to it due to family rules ... my husband's teen years and many memories are ensconced in the music of that era. As the evening progressed, I heard Ken singing along with the bands and my heart sang, too. And you know what? I found that I know so much of that music too even after not having lived with it in the time ... like the Eagles, Fleetwood Mac, Boston, ELO, BTO, Elton John, Leo Sayer, Boz Scaggs ... familiar tunes that I loved having filling our evening.
And then there was Sunday afternoon and the Super Bowl. We went to our friends' home to watch the commercials. Oh yeah, and the game, too, but we didn't really care about the game this year. I'm never sure when I'm asked to bring a salad if that's a compliment or a hostess trying to protect her menu from questionable dishes. I should know which is intended with this particular friend, but I texted her and said, "Really, you want me to bring a salad?! That's so boring." Her response was, "Not when YOU make it." I'm not sure I agree with her! It was a plain ol' green salad with homemade vinaigrette and homemade croutons ... totally not exciting. So I made Hot Wings, too. :)
And with that weekend update, we say "Hello Monday. We greet you with the most optimistic of views and hope you bring us a very pleasant start to the new week we are embracing."
Here's to a wonderful week of lovely experiences and making memories.