I love saying "en papillote".
And that's where my fascination with this cooking method ends.
Baking "en papillote" means to loosely wrap food in foil or parchment paper and the steam that collects in the packet cooks the food. It is a great concept, but I'm not sure how much better it is than simply covering a baking dish with foil before baking.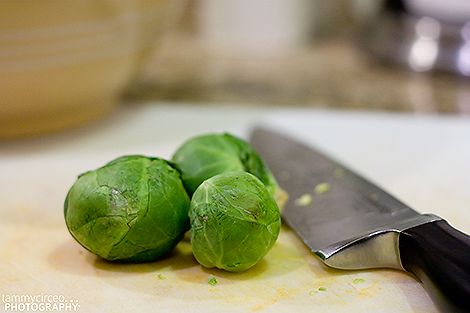 So this week, I took the route of the rebel. The recipe was for Brown Sugar Squash and Brussels Sprouts en papillote, but having already experimented with roasting Brussels Sprouts with brown sugar, I really wanted that crusty oven-roasted result rather than a steamed one. I tossed the squash and sprouts with brown sugar and a little olive oil, left out the apple that was called for and instead of using sage leaves, I added red pepper flakes and did NOT cover with foil. The caramelization that happens with the roasting and the bit of brown sugar is too delicious to pass up. 
The roasted vegetables complemented a grilled steak wonderfully!
(If you're new around here or are wondering what French Fridays with Dorie is ... It's an effort to use one of Dorie's recipes from her cookbook Around My French Table each week. The recipes are decided on by popular vote on the website French Fridays with Dorie. Purchase your book HERE and play along! According to the rules of the group, I'm not allowed to post the actual recipe ... mes regrets.)