Pea Soup does not conjure up visions of culinary loveliness for me. I almost didn't make this week's recipe because the thought of a bowl full of drab green puree for dinner did not excite me in the least.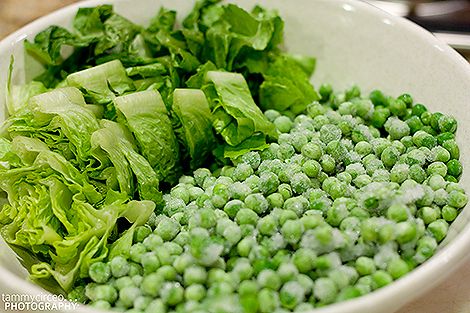 I don't know if I've ever eaten pea soup before and I know I haven't made it before. All I could think of was the tales of overcooked peas with ham hocks. I love peas, though, so what was I so scared of? No ham hocks were called for and I did have that lovely chicken stock ...
What could go wrong? Evidently, I had nothing to fear. Making pea soup couldn't have been easier or quicker ... or more vibrantly green! After cooking some onion in a little butter, the peas and lettuce (yes, lettuce ... for a little sweetness, maybe?) were simmered only for ten minutes. Beautiful and gentle.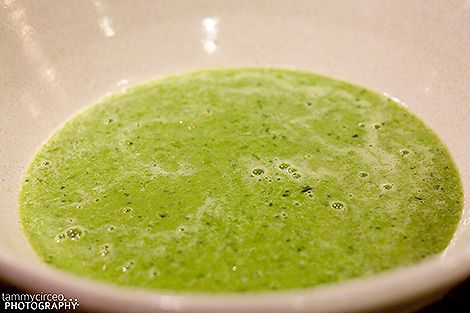 There might not have been ham hocks, but why not dollop a little sour cream in the middle of the soup so you can pile some bacon bits on it?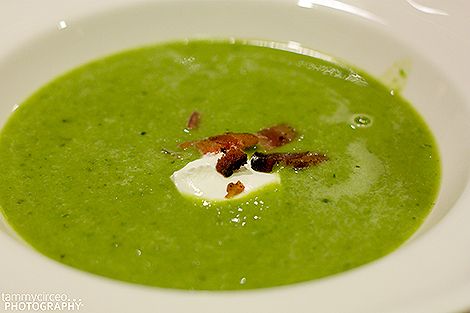 I will definitely make this soup again ... paired with a couple of slices of baguette, it was a perfect weeknight dinner.
(If you're new around here or are wondering what French Fridays with Dorie is ... It's an effort to use one of Dorie's recipes from her cookbook Around My French Table each week. The recipes are decided on by popular vote on the website French Fridays with Dorie. Purchase your book HERE and play along! According to the rules of the group, I'm not allowed to post the actual recipe ... mes regrets.)