Although I have strong Italian influence in my heritage, I had never heard of spedini until my sister-in-law told me about them. Her family is Italian, too, and has made them for many years.
It was Christmas 2008 that I was introduced to this beautiful food. Tom and Erin came and stayed for a couple of weeks over the holidays. Sometimes, having family stay over comes with a fair amount of stress, but spending time with my brother, Tom, and his family has always fed my soul rather than depleted it.
I've since learned through internet research that "spedini" is sometimes spelled "spiedini" and seems to refer to what we Americans call "kebabs" and the French call "brochettes", with marinated meat and vegetables. The spedini that Erin taught me is rolled and sometimes sealed with a toothpick, but I don't skewer them.
It is a simple piece of flattened eye of round, wrapped around grated mozzarella, chopped garlic, and parsley with a little Romano in there, too. (Erin's mom spreads a little butter on the meat first, but I forgot that step!) My grocery store packages thinly sliced eye or round to use in sukiyaki and it's convenient for this recipe.)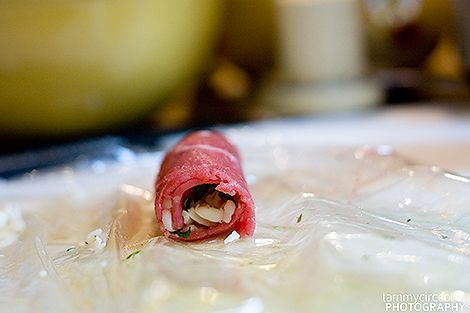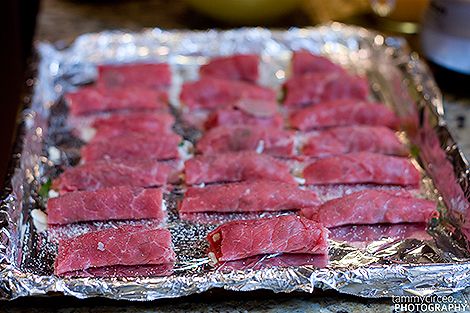 Sprinkle with salt and pepper, then broil them under high heat for about 5 minutes or till they've browned. They'll rock your socks!
{Scroll past the photo for a downloadable recipe.}