If you casually mention that you made some cheese, you just might be scoffed like I was when I told my son. He said, "Mom ... no one makes cheese. They get in the car and go buy it."
Many might scoff because they think it is a difficult, long process and although that is true for some cheeses, it is not true for ricotta. What could be easier than pouring milk, buttermilk, and cream into a pot with a little salt ...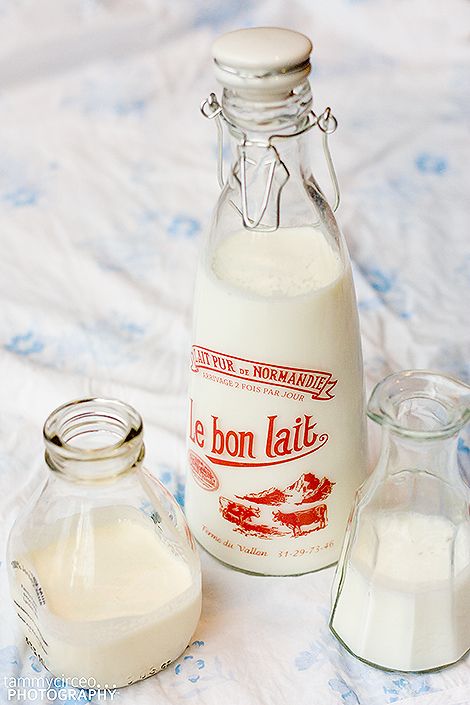 ... letting it heat gently ...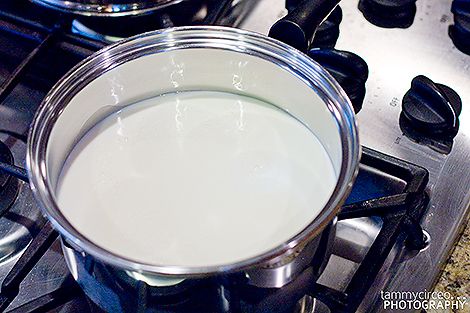 ... until it starts bubbling up ...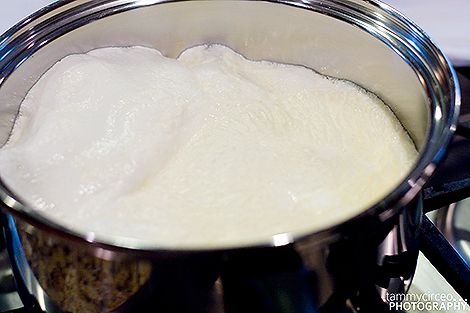 ... giving it one stir, then letting it rest until the curds form?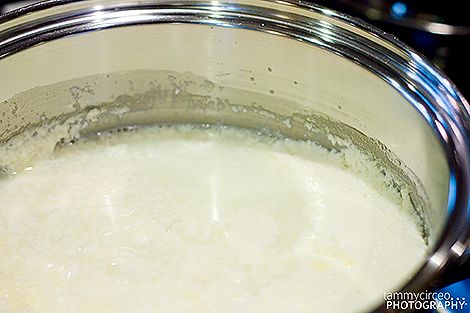 All that's left at that point is to ladle the curds into the cheesecloth that is laid over a strainer ...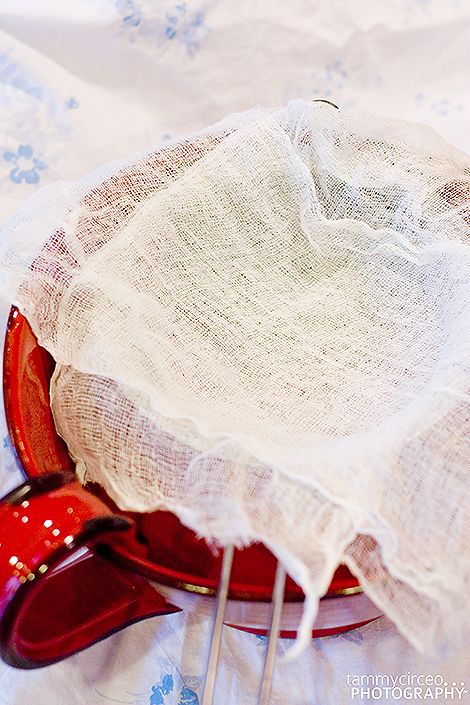 ... let it drain ...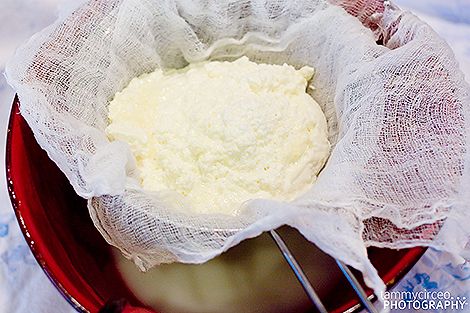 ... squeeze it a little ...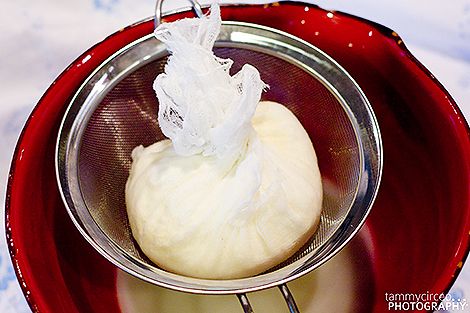 ... et voila! Ricotta cheese that beats any store bought brand any day of the year ... only fresh ingredients and no preservatives. I would gladly be Little Miss Muffet and eat these curds! The recipe calls for whole milk, but I used skim milk and low-fat buttermilk with no ill effects.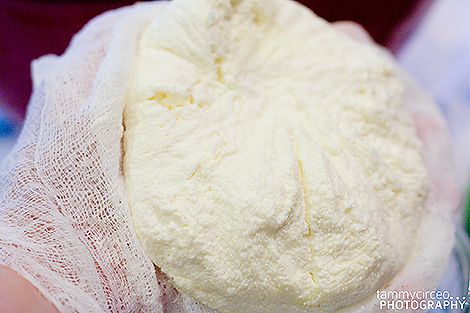 You can use it in baked goods, in pastas, to eat on its own, spread on bread with a drizzle of honey ... use your imagination!
I used it in a baked ziti and seriously can't tell you how flavorful it was! Absolutely delicious.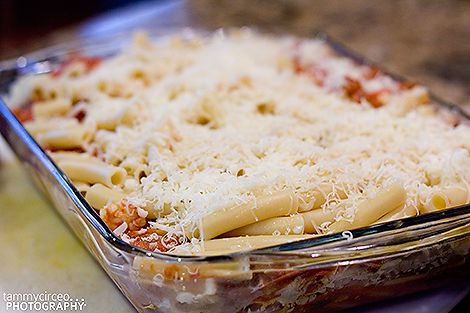 You can save the whey that's left to use when mashing potatoes, or making baked goods, to add to soups, to cook rice and pasta in ... Nothing goes to waste!