Cornbread and chili is one of my favorite cozy meals. The house smells so good while the chili simmers, then you add that toasty cornbread fragrance and you just can't wait to get to the table, right?
I usually make straightforward cornbread, but many people like to add in whole kernel corn, or cheddar cheese, or jalapenos. My cousin pinned a recipe recently that was brilliantly baked the cornbread in a jalapeno "boat"! I was anxious to try it.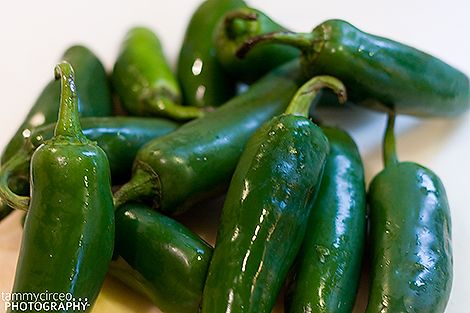 The jalapenos are cut in half, then deveined and seeded. I recommend wearing gloves or refraining from scratching your nose afterward.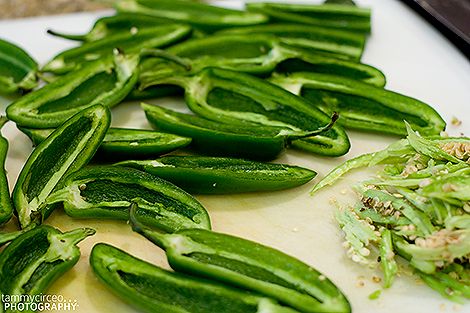 The pinned recipe called for a box mix of cornbread, but I don't buy box mixes so I made my signature cornbread, added frozen corn kernels, and cheddar cheese. I filled the jalapeno halves and topped them with a little more cheese.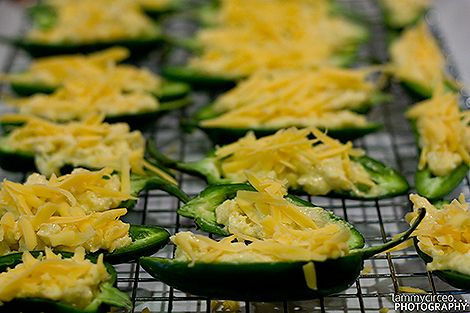 I had plenty of cornbread batter left so I also baked a small pone in a cast iron skillet.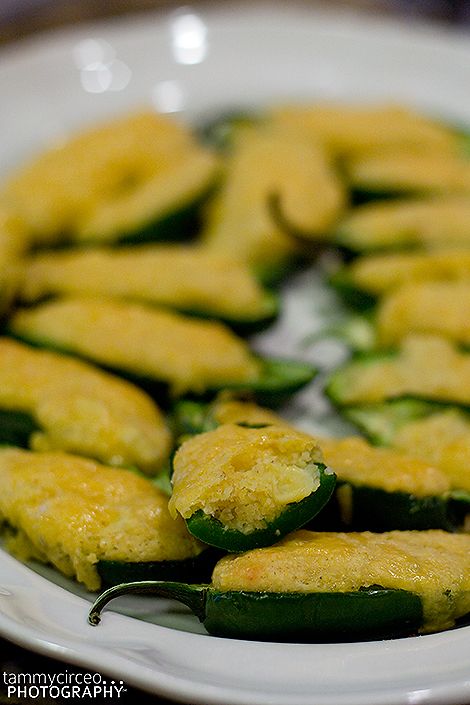 What a perfect accompaniment to chili!
{Scroll past the chili photo to download printable recipes for the poppers and the chili ... you get a two-fer today!}