Silent Night is one of my favorite Christmas carols. It evokes memories of peaceful candlelight services, visions of carolers bundled up against the cold, and children's voices singing clearly.
When I saw a pillow online with the words "Silent Night" on it and knew I could recreate it in the color that I wanted ... simple black and white. In fact, I would make TWO pillows. One that says "Silent Night" and one that says "Holy Night". I also wanted an Old English font, but not the hassle of machine appliqueing it so I asked my sister-in-law to cut the words on her Silhouette machine so I could iron them on. I ordered t-shirt vinyl from expressionsvinyl.com.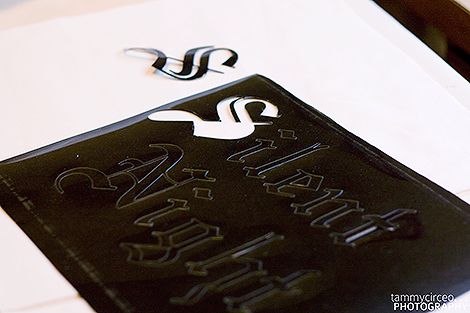 Those Old English letters were buggers to get punched out, but I persisted! Finally got them done and lined up perfectly. If you are making two pillows to go together, be sure to space them evenly on each pillow, from top to bottom and side to side so that they match as closely as possible.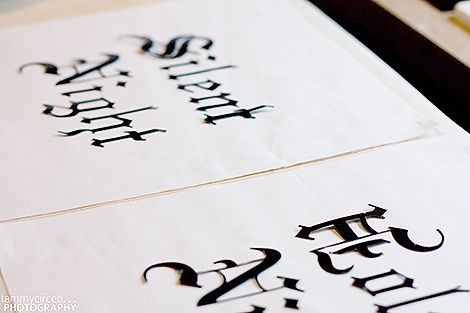 I laid a thin, cotton dish towel carefully over the top ...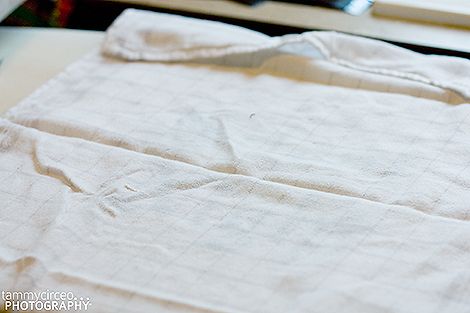 ... and ironed with no steam. I found that I needed more consistent heat than high heat. It helps to lift the dish towel—carefully—just to be sure it has all adhered well. If it hasn't, just run the iron slowly over it again. Don't allow the iron to sit on any one spot too long.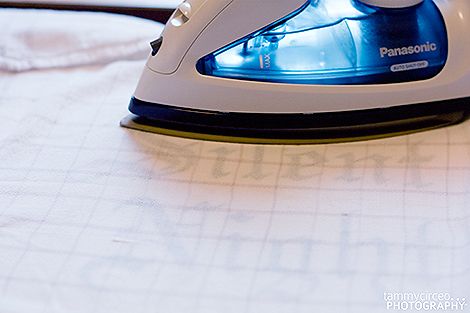 Let it cool, then peel the backing off.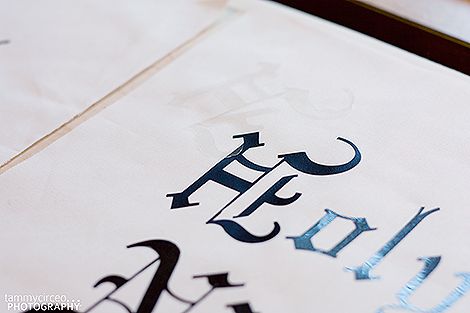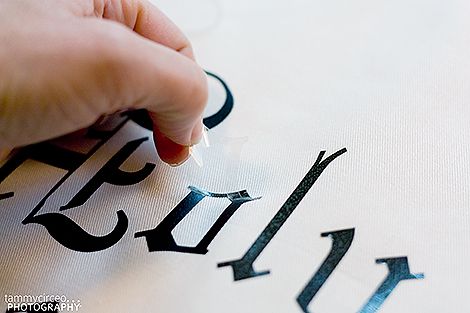 You're left with beautiful, matte lettering.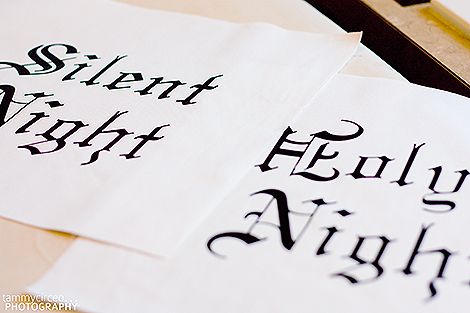 I have a thing for ball fringe ... I just love it. It's so much more fun than plain old piping. I sewed a piece of it to each side of the pillow separately so the corners wouldn't be as bunched up when I turned it right side out.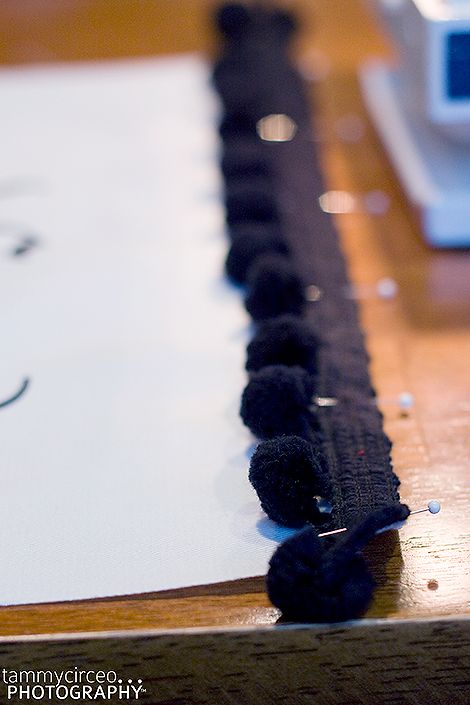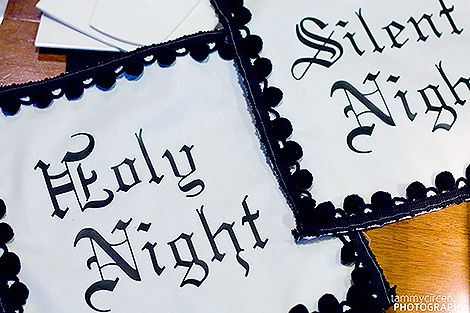 For the back, I wanted overlapping flaps so I cut two matching pieces about two-thirds of the size of the front, folded over one edge of each to make a handkerchief hem. I pinned it all together and stitched all the way around.
When I put the pillow forms in, I realized I had been working on the project all afternoon on the assumption that my pillows were twelve inches rather than the actual fourteen! So ... the fit is a little snug for the moment, but because I have the overlapping backs, I can change them out.
Having a little bit of Christmas throughout the house is wonderful and I love these on our bed.