Right up front, I'll tell you that I tried this recipe out of absolute curiosity for something "fresh" for this year's Thanksgiving. Most traditional holiday meals fall far short of being healthy, right? Additionally, my brother in law has recently become a vegan and even though he won't be joining us for Thanksgiving, I thought he might like an idea to try for his own holiday celebration.
I'll also tell you up front that this recipe makes a boatload! If you're not expecting to feed a lot of people, you'll at least want to half it, if not quarter it.
Butternut squash, rutabaga, sweet potato, apples, and celery root ... If that list of ingredients doesn't pack a whallop of nutrition, I'm not sure what does!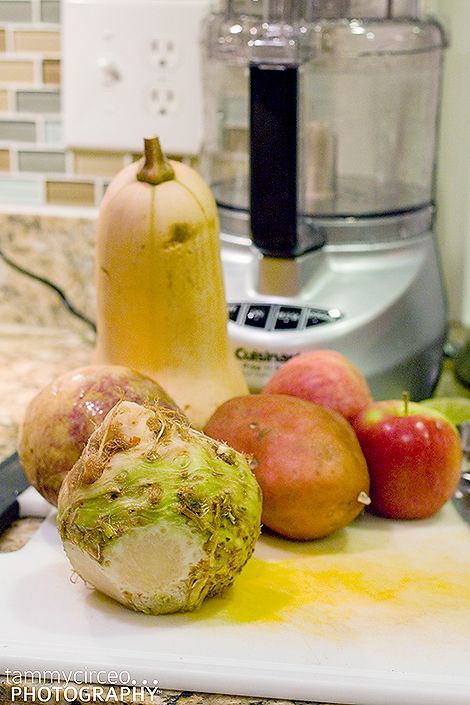 The dressing is a Granny Smith Apple Cider Vinaigrette that is totally phenomenal. I would double the amount called for because I feel the final salad needed just a bit more "sauce" and a little more sweet.