Our local breakfast place makes the most awesome pumpkin pancakes in the autumn season. They serve them with a bit of Devonshire cream on the side ... delectable. I've had my eye out for a recipe for a while and came across one for Pumpkin Apple Pancakes in October's issue of Sunset magazine. Sunset never disappoints me!
This past weekend, all of our kids were home so on Saturday morning, I decided to make pumpkin pancakes using Sunset's recipe and leaving out the apples. Our Ben is just a plain old pancake kind of guy so I wasn't sure how these would go over for him. I sent him out to get syrup while the girls and I concocted a story to explain the color of the pancakes ... you know, something to do with the color being affected by farm eggs and using a cast iron griddle and other such nonsense.
Of course, Ben is much more intelligent than any story we could come up with so I ended up telling him they were pumpkin before he tasted them. And of course, because he is always hungry, he ate them anyway ... and liked them just fine!
[Scroll past the photo for the downloadable recipe.]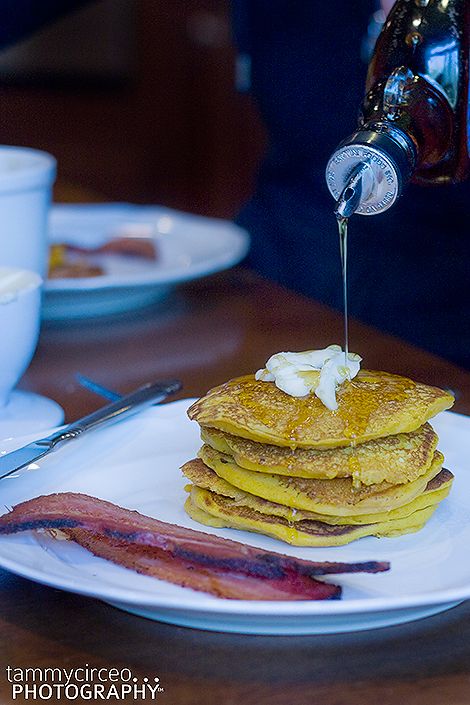 You can find the original recipe at Sunset or download my version of it.