My son, Ben, has been asking for more help with ideas for dinner. I think he's tired of making/eating the same old things and he needs filling yet healthful, inexpensive meals since he is a college athlete and student. I texted him to see if he liked pesto and the answer was in the affirmative. So Ben, I tried out this recipe, it has three ingredients, and little to no prep. I think it's perfect for your college schedule!
I made homemade pesto, but storebought would work just fine, B. Just spread some of it in the bottom of a baking pan and layer strips of skinless, boneless chicken breasts on top of it. (The recipe download specifies four of them, but only bake what you'll eat and adjust the pesto accordingly.) Top those with more pesto, cover the pan with aluminum foil, and bake at 375°F for about 30 minutes.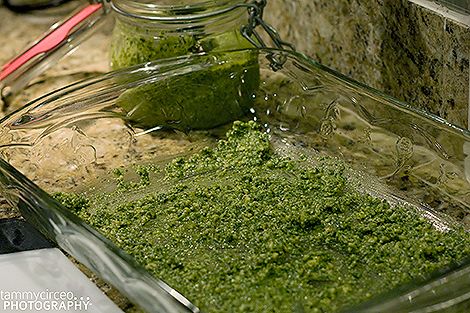 Take the foil off, top with grated mozzarella (or slices of fresh—my choice) and bake 5-10 minutes more so the cheese melts and gets a little brown.
Done. I made risotto in the time the chicken baked because Aly likes that, but you could make rice, or angel hair pasta, and it will be just as yummy.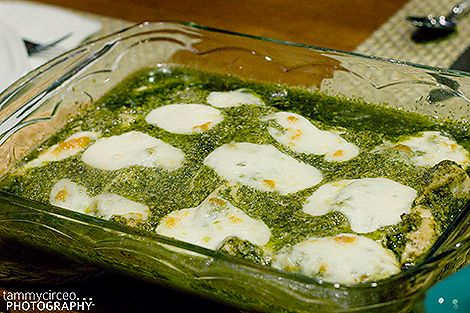 I also love barely sauteed cherry tomatoes and they look so pretty with the basil, right? I don't think you'll make those, will you, Ben? But maybe some other vegetable or salad?
Download Baked Chicken Pesto

Bon Appétit!