I don't know if "bistro bread" is anything other than a slice served at a bistro. I've never heard of it being something specific. However, the person who sent the recipe to me owns a bistro and perhaps that's why it is named such. Makes enough sense for me.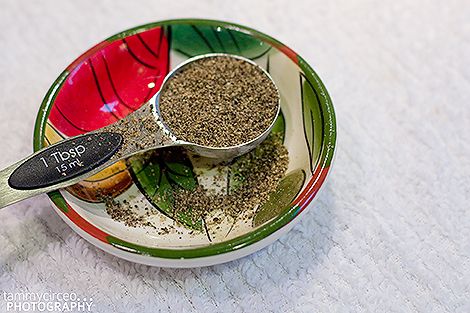 Long, long ago, I met Scott. We shared friends and many college experiences, including a Spring Show stage (he even slapped me on stage ... and yes, it hurt. There was no acting involved in my reaction.) Scott and I were estranged for many years until Facebook entered our lives and we reunited. I loved the advent of Facebook in my life.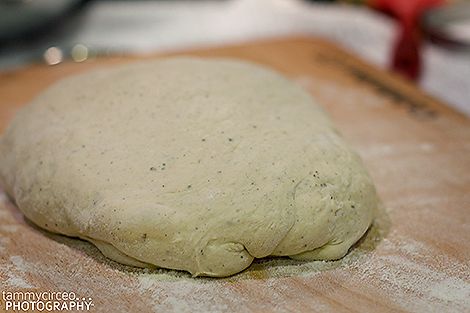 When I knew Scott long, long ago, neither of us we aware of how much the other enjoyed food, cooking, and entertaining. Perhaps we didn't know that about our own selves, but as often happens, life revealed to each of us the appreciation for those things.
I married right out of college, Emily was born 15 months after we married which launched us into the thick of parenting. We valued family dinner hour highly. I created cozy afternoons after school over warm homemade muffins and cookies fresh from the oven. We enjoyed weekend pancake breakfasts and made Sunday evening crepes with powdered sugar (and peanut butter if Grandpa Circeo was around). I set up tea parties with PB&Js, lots of sugar, and lukewarm tea especially when Grandma D came to visit. That was her thing. The dinners I prepared not only embraced the familiar, but also allowed our tastebuds to travel to other cultures when we weren't physically able to do so. I cooked a ton, served meals to friends, hosted parties, and loved every minute.
Scott, on the other hand, not only created similar moments for his family, but also wrote about food in a sophisticated manner, did NPR blips about it, and even published a book about local food in his state. He was the recognized "real deal" who occasionally got paid for his interest in food. I was just doing what I do ... and he figured out how to get paid for it! Good going, Scott! Ultimately, Scott was the catalyst for me starting my own blog. He was in the PNW on business, we had dinner, talked about such things, and I knew I had work cut out for me. I also knew my blog wouldn't be ALL food and that I would likely never get paid for my efforts, but rather that I would be fully satisfied knowing that food punctuates the stories of how we are brought together in relationship.
As often happens with friends, mutual ones evolve from current relationships and that's how I came upon this recipe. In Scott's travels through his state, he encountered Steve who owns a bistro. Through my comments on Scott's updates, Steve asked to be my friend on Facebook so I messaged Scott to see who this dude was. After he told me about Steve, he said, "If you don't feel comfortable, just reject the request." But now I knew he was safe so Steve and I became friends.
Turns out, Steve is an avid Pacific Northwest (PNW) fan. He and his wife would love to retire out here ... the freshness of the food scene and the coffee is a huge draw for them. I'm grateful that he reads my blog faithfully and enjoys my food viewpoint. Once they move out here, I'm sure we'll have coffee together at least once ... and I might just invite them to dinner a couple of times. After that, I'll expect a few feasts in their abode, right?!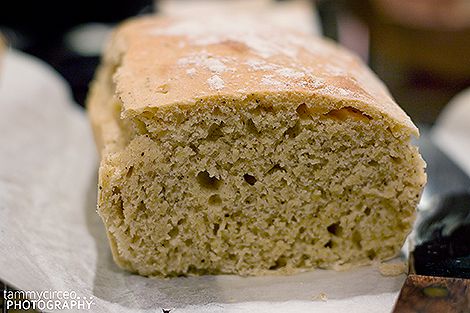 A few months ago ... probably more than a year ... Steve sent me this recipe along with a link to a site where Lodge had their loaf pans on sale for $10. I promptly ordered two and stashed the recipe for a rainy day. We have lots of rainy days here in the PNW, but unlike other areas, we battle through them with our normal chores. Which means that many rainy days passed before I tried this recipe!
I urge you to not allow as many to pass as I did. The peppercorn shines through without overpowering, and the crumb is chewy without being too dense. I used spelt flour in mine rather than the "high-gluten flour" called for and that probably made a difference in the result, but I would still name it a recipe worth trying. Heat up some soup and enjoy a slice of this lovely accompinament.
Thanks for sharing this recipe, Steve!