Roots. They grow in dirt and don't sound tasty, and as such are rather deceiving, don't you think?
However, carrots, parsnips, and sweet potatoes, among other roots, are so full of flavor. Who first thought of tasting something they pulled from the ground that was covered in dirt? That would never have registered in my mind as something to do in search of food, but I'm glad the first person had the guts to do it!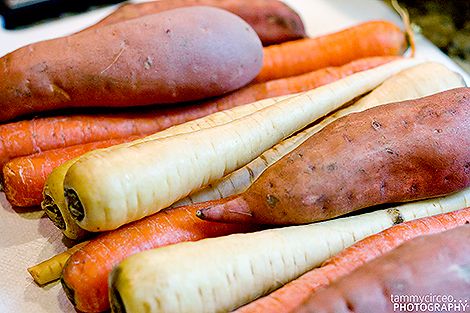 I used two of each ... carrots, parsnips, and sweet potatoes ... and cut them each in similar sizes so they would cook evenly while I grilled a tri-tip steak. Our summer in the PNW was so meager that we're eeking out the last bit of our somewhat warm evenings while still nodding toward the fall season.
If you choose to try this veggie roast, toss the roots in olive oil, salt, pepper, garlic powder, and maybe a pinch of red pepper flakes. Set your oven to 400 degrees and roast till they are tender to a fork touch and turn a little brown.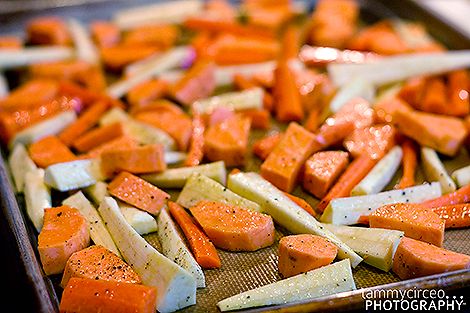 So yummy.