I've always been intrigued by the grill. As much as The American Male tries to dominate the outdoor kitchen, and as much as my husband has learned about grilling, he is happy to relinquish the grilling reins to me. In his words, "Just because you're a male doesn't mean your grilled food is good." Amen and amen.
Of course, meat is considered to be the most manly of things to grill, but since I'm not male, I'm fully capable of putting all manner of meat AND vegetation on the coals. After the Grilled Romaine Salad I had on Orcas Island, I was anxious to try it at home.
I always buy hearts of Romaine. For this particular application, only cut the browned part of the root off and leave the rest.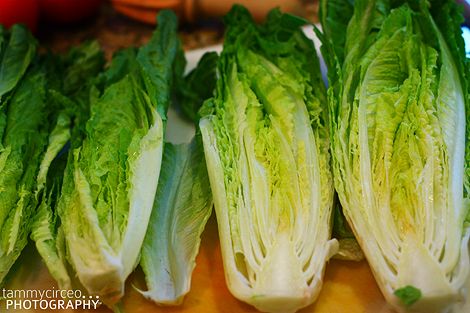 Drizzle a little olive oil on it, then place it cut-side down on the grill. It only takes a couple of minutes to develop grill marks and become slightly wilted. You really just want SLIGHTLY...just enough to bring out the nutty sweetness. Flip the lettuce half over for just a bit. Maybe 30 seconds to a minute.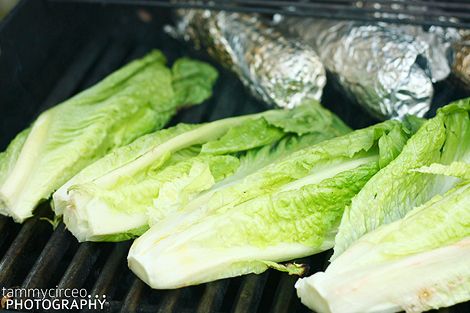 Put them on a platter. Top with fresh, diced tomatoes (I used cherry tomatoes because I love the sweetness), drizzle with a citrus vinaigrette, then finely grate fresh Parmiggiano-Reggiano cheese on top.
Delectable!

Bon Appétit!