If the smell of fresh raspberries in the warm market sun isn't intoxicating enough, the fragrance of raspberry juice at a rolling boil toward jelly stage is.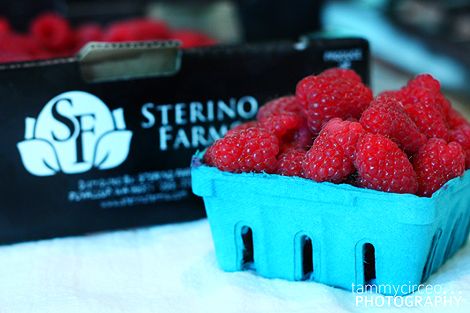 A couple of weeks ago, I put up 19 half pints of seedless raspberry jelly! Our house smelled like a meadow full of raspberry brambles for a few days. :) (And here's a shout out to Sterino Farms in Puyallup for their amazing raspberries!)
Although pectin is a naturally occurring substance, I like to make jelly or jams without it. It is naturally occurring in berries, apples, and other fruits so extra pectin really isn't needed. You might need a tad more sugar and more cooking time, but it doesn't increase the difficulty of making your own jelly at all. Mom makes it without pectin, my grandmothers did, and I'm sure yours did, too.
There is a "dry, no sugar" pectin that is a good alternative for those wanting (or needing, i.e. diabetics) to make jellies or jams with less or no sugar or with a sugar substitute. I recommend following the directions on the box if you choose to use it.
My method is easy ... and all written for you in the downloadable link below this photo. See? I treat ya good.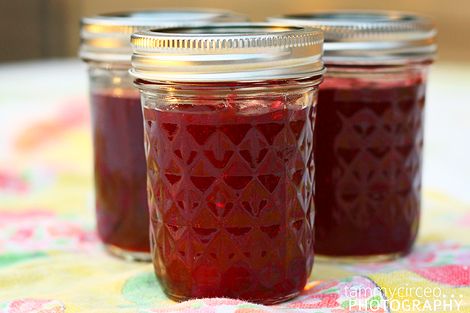 Enjoy! Especially in the winter when all vestiges of summer warmth are gone. If the clear, ruby red color of the jelly isn't enough, then perhaps the taste of summer on your warm, crunchy toast will do it. ;)