Making a good Caesar salad dressing has always eluded me. When Emily was young, I challenged her to come up with something that resembled it and she knocked it out of the ball park! From then on, I let her make it with the excuse of "I can't make it like you do!"
Finally, I came across a mix of ingredients that I thought might do the trick so I played with it and here ya go ... mayo, anchovy paste, Worcestershire sauce, fresh lemon juice, garlic, and pepper. Be sure to add Parmesan cheese before serving!
It's da bomb. (Scroll past the photo to find the downloadable recipe.)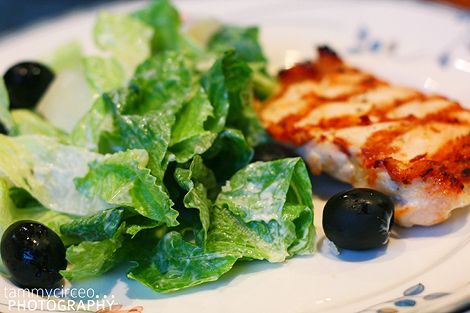 Bon Appétit!