Occasionally my doorbell rings when I'm not expecting anyone and I open the door to find my darling, four-year-old neighbor boy looking up at me with Precious Moments eyes, holding out a plate of cookies in his sweet hands. It's too precious. Then I realize they are Chocolate Truffle Cookies and my heart melts just a bit more.
I finally asked his mom for the recipe to share with you so you can enjoy the decadence that is these cookies. She said she'd love to share the recipe and that she got it from an online cooking school called rouxbe.com. I emailed them to ask permission to post and they happily obliged. I love when people do not withhold food yumminess, even in the form of recipes.
Furthermore, I love that I usually have a hunk of Belgian chocolate hiding out in my pantry, making it so much easier to stir up these cookies.
You knew I would use my copper bowl as a double boiler to melt the chocolate, right?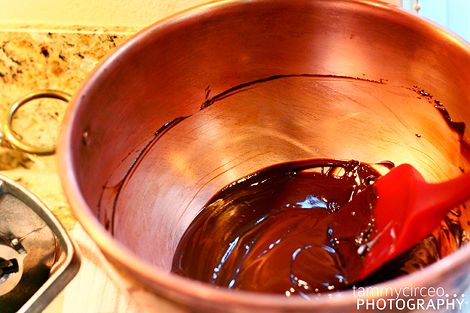 The eggs and sugar are mixed together till the eggs are light in color AND texture which makes the cookies almost spongelike. The chocolate is then gently folded in.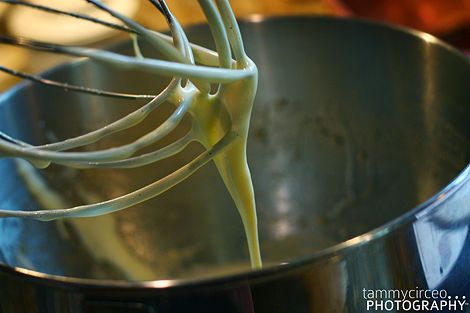 This recipe is GLUTEN-FREE and uses almond flour (super-finely ground almonds) instead of flour. It's mixed with the cocoa powder and salt, then folded into the egg/chocolate mixture.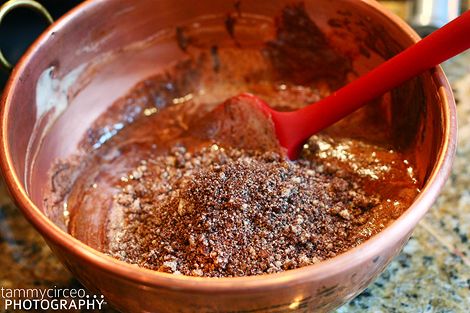 Then the fun began. The instructions suggested using a small ice cream scoop to make small balls and I loved that method. However, the cookies came out much larger and flatter than my little neighbor boy's did. His were like puffy buttons. I decided to "go big or go home" and went in with the hands. I don't think I'd recommend you do this.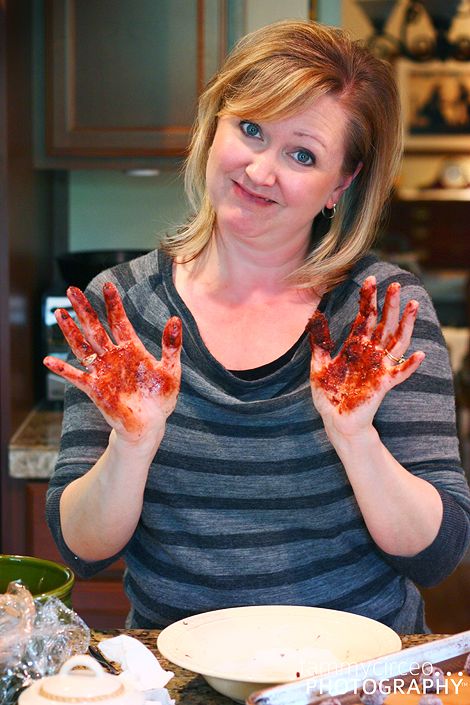 I rather recommend you read the recipe and put the formed balls back into the freezer before baking them. You can see in the photo below that the ones in the back are flatter and bigger and not as "cute" like buttons.
These cookies are rather addictive, but I think with only three tablespoons of butter, 1/3 cup of sugar, and no flour that you can "fudge" (pardon the pun) a bit on the consumption. They are super yummy with strawberries!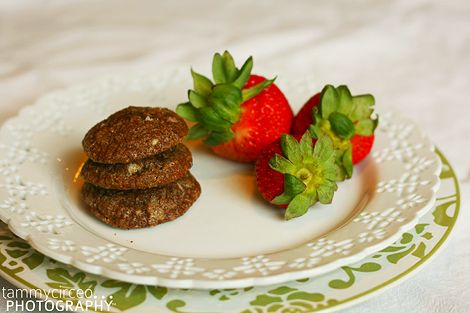 You can find the RECIPE on rouxbe.com or you can download it here ... just like always.
Bon Appetit!
Download Chocolate Truffle Cookies