When I first read this recipe, I knew it would be one that I wouldn't miss out on trying ... I mean, after all, ASPARAGUS ....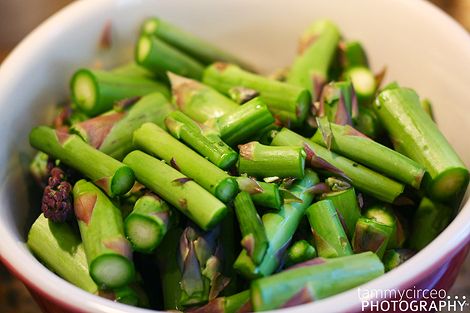 ... PROSCIUTTO ... My heart stops when prosciutto is mentioned. I love it.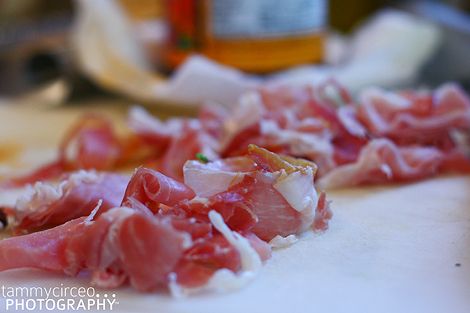 The ingredients were simple ... onion, garlic, mushrooms, prosciutto, asparagus. And some of which I knew weren't Ken's favorites ... mushrooms and asparagus. However, I really thought he would like this dish so I drove a stake in the ground and cooked.
For some reason, I felt that sun-dried tomatoes should be added. I complied with my feeling and ended up rewarded.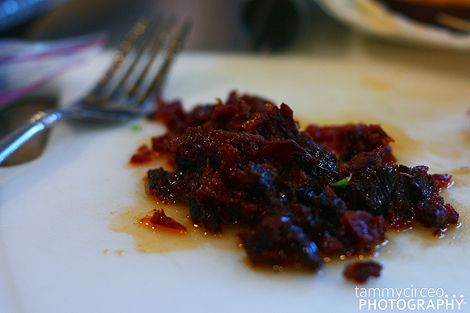 And because I added chewy, sweet, sun-dried tomatoes, I used the oil from them to saute everything. It's a simple way to tie flavors together.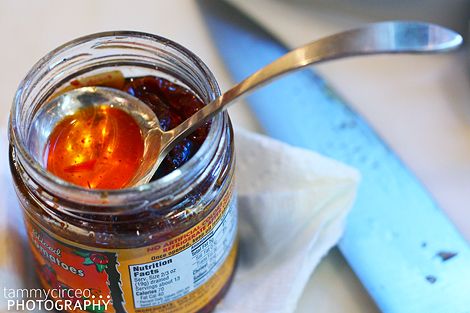 The aroma from the pan was enough to tempt me to skip the pasta and just dive in. No plate nor pasta necessary.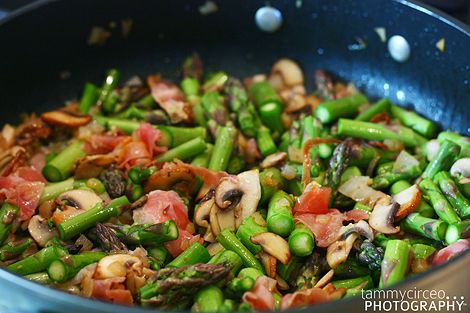 The sauce to coat the pasta is supposed to be whole cream and parmesan cheese, but I cut some calories by using milk. I couldn't forego the parmesan, though.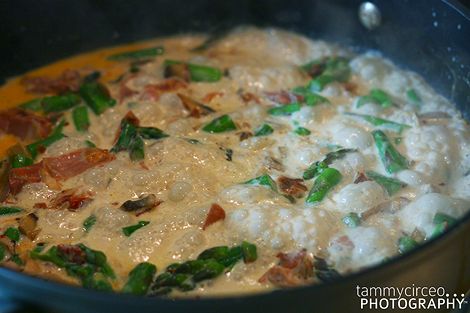 The dish is finished off with a bit of chile flakes and a sprinkling of freshly grated parmesan on top ...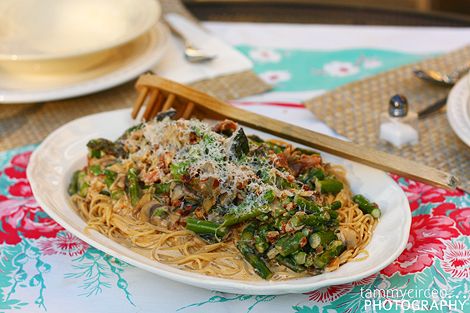 Pasta sauce doesn't have to be tomato-based or creamy rich to be good. It does, most importantly, have to be tasty. And because pasta gets thrown out of the diets of many who are attempting to lose weight, there are ways to increase the nutritional value. For example, I used whole wheat pasta, but if you are gluten-intolerant or wheat-allergic, use corn pasta (or rice, or quinoa ... or whatever your favorite is.)
Bottom line ... there were no mushrooms or asparagus bits left in Ken's pasta bowl and he proclaimed the dish worthy of adding to our menu repeats! One suggestion he made was to switch out the asparagus for fresh green beans as he prefers them. I think that's reasonable and had even thought during the preparation that fresh spring peas or snow peas would be delicious as well! Then Aly suggested using bacon as opposed to prosciutto if you wanted a more prominently smoky flavor.
I tell you ... I have some rather fine palates in my house, non?!
Bon Appetit!