If it's an easy side dish you want to pair with a roasted or grilled meat or even a quick, light dinner on its own accompanied by a salad, this is the dish for you. This takes "ease" to a whole new level ... grape tomatoes cut in half, garlic, onion, herbs, fresh parmesan cheese ...
Cook the onion first, then add the parsley (and basil, my case!) and garlic, cooking it till it just get fragrant. Then add the tomatoes. Leave it on the heat just it gets warm and juicy.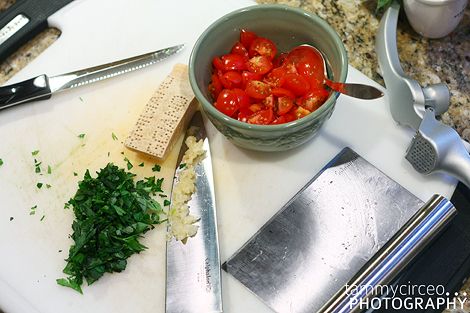 Toss it with angel hair pasta which takes about 2 minutes to get to al dente, top it with freshly grated parmesan cheese, and serve it up warm. The tomatoes produce less of a "sauce" and more of a "flavor" for the pasta. Either way ... it's totally worth the few minutes it takes to make!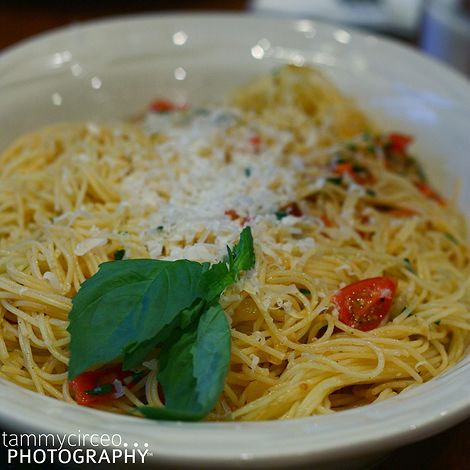 Wini, pardon the pun, but this is a winner!
Download Angel Hair Pasta with Fresh Grape Tomato Sauce
Bon Appetit!