Fast food doesn't have to be purchased nor does it have to be accompanied by French fries.
How about a quick salad that can be tossed together in about five minutes. That's quicker than the average fast food establishment can put your order into a paper bag! 


Garbanzo beans, grape tomatoes, feta cheese, herb of your choice (I just happen to LOVE basil in this), olive oil and lemon juice, salt and pepper ... and lunch is served.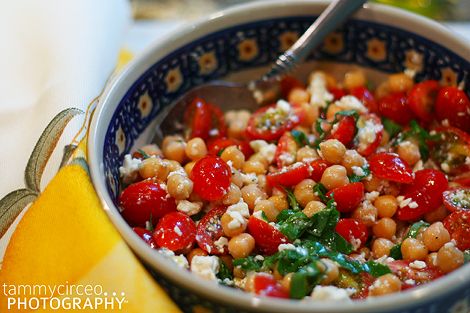 Wasn't that quick and simple?
Bon Appétit!