I'm not a fan of the honey mustard pairing and in fact, honey-mustard salad dressing is my least favorite. I will always choose an alternative. I think what made this recipe work for me is the creation of a compound butter using the mustard, garlic, and thyme ...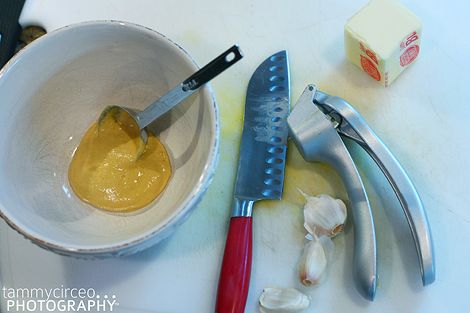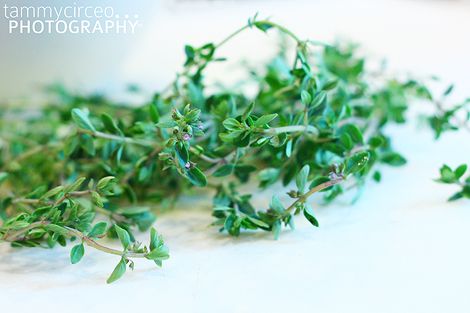 ... and the fact that a miniscule amount of honey is used. Only 2 teaspoons to the 2 Tablespoons of mustard. The end result was neither very mustardy or nor sweet.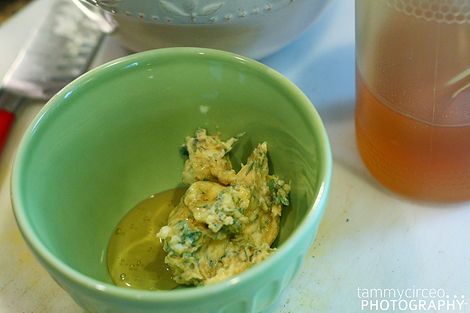 The chicken is rubbed with the compound butter, seared on the stove, then finished in the oven.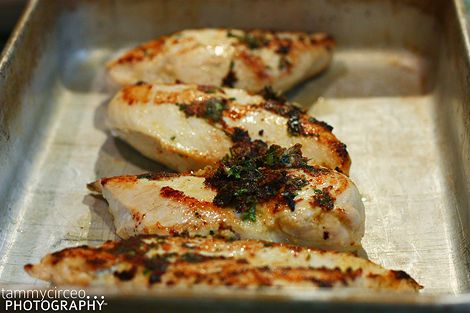 And while the chicken is in the oven, you'll have plenty of time to cook the green beans!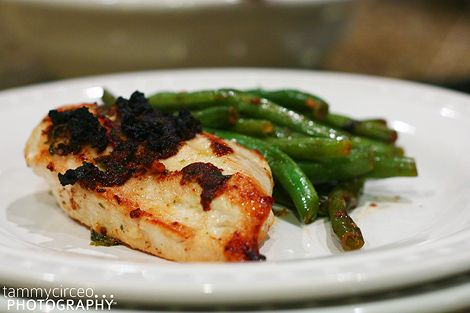 The original recipe called for bone-in split chicken breasts, but I had skinless, boneless on hand and felt that it would be quicker on a weeknight anyway. You could also roast a whole chicken with this compound butter rub, I think. And if you didn't want to use butter, you could substitute a more healthful olive oil.
It is tasty enough for company, but quick enough to enjoy as a family on a weeknight, too.
What about you? How do you feel about honey-mustard?

Download Honey Dijon Roasted Chicken with Green Beans