Just when you think it should start warming up for Spring, you get blasted with a snow and ice storm! We went to Ben's baseball games this weekend dressed as if we were going skiing: heavy jackets, mittens, boots, blankets ... It was very cold! But we were warm and toasty with these fabulous twice baked potatoes I made on St. Patrick's Day. I saw the idea  on Cooking Fresh and you can watch her video if you'd like. It's a bit of a riff on traditional Colcannon (mashed potatoes with cabbage mixed in). Her recipe calls for four large russets, but I used three large baking potatoes. Click on the "Cooking Fresh" hyperlink for her recipe ... I'm also including a copy of the way I interpreted it at the end of the post.
Rub the potatoes with oil, then bake them at 400F.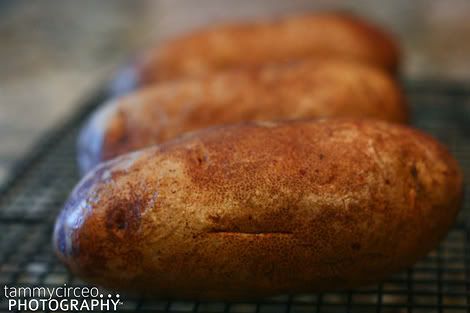 While they bake caramelize one large onion, deglaze the pan with Irish stout, then add kale and allow to cook until it gets done.


When the potatoes are done, allow them to cool just a bit, then cut them in half and scoop out the middles.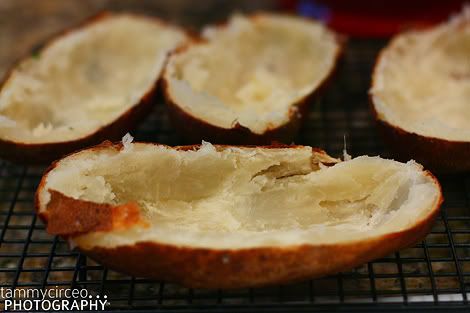 Mash the middles with butter, buttermilk, salt and pepper, then gently fold in the onion/kale mixture. Spoon this into the potato shells, top with cheddar cheese (Irish cheddar if you can find it!), and bake for about 20 minutes at 400F.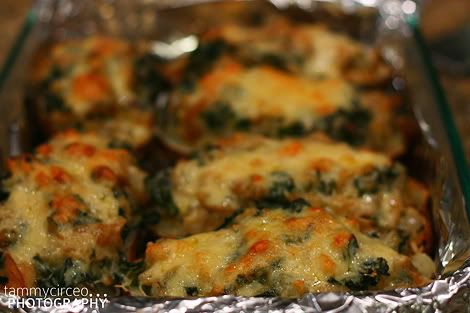 We had it with Stout-Braised Chicken (something I made up on the fly because I wanted to save the calories that a traditional Irish sausage might have!). I didn't, however, end up eating the chicken ... By the time I got through about 3/4 of the potato, I was plenty full! I think a half potato with a green salad would be a perfect vegetarian meal.
Because of the initial baking time, this dish can take a little while to complete, but I don't mind because it's not consistent hands-on time. If you wanted, you could bake the potatoes in advance, and you can even go so far as to stuff the shells in advance. If you do so, just bake them a bit longer so that they warm through.
So good!