When I want to make a hearty dinner without meat being the main course, I often look through bean soup recipes. I found this one recently in a search for recipes for food from Piedmont, Italy. I've made it twice and have officially declared it my favorite white bean soup.
It calls for a little pancetta (or bacon), onions, and garlic as the flavor base ...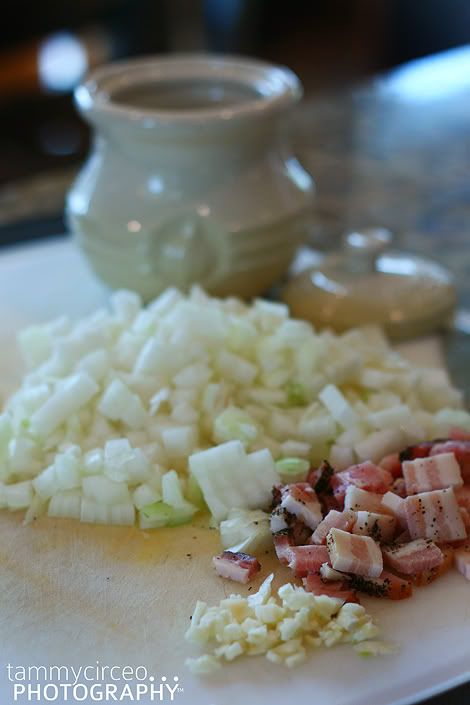 Then simmers with a bay leaf and chicken stock. That's it. So simple. I like to use the small white beans rather than the large ones as I find them more palatable.


Just before serving, you can puree a bit of the beans and liquid, but I prefer to not do that. If you can find taleggio cheese, chop it and stir it into the soup. It really is a nice touch. But if you can't find it, grate some fresh Parmesan on top, then drizzle with a little olive oil.