Our Aly has recently been on a granola streak. She eats it for breakfast, snack, and dessert. Seriously. Every time I turn around, she is asking me to buy more!
Years ago, my mom gave me her recipe for granola and it is certainly good, but Cook's Illustrated just came out with an article about how to ensure that you get nice, chunky granola so I wanted to try their recipe. They use maple syrup in place of honey because the taste is not as overpowering. And they use vegetable oil rather than butter because the butter tends to burn more quickly while the granola is baking.
I used oats, sliced almonds, and flax seeds ...
...coated it all with the wet ingredients and seasonings ...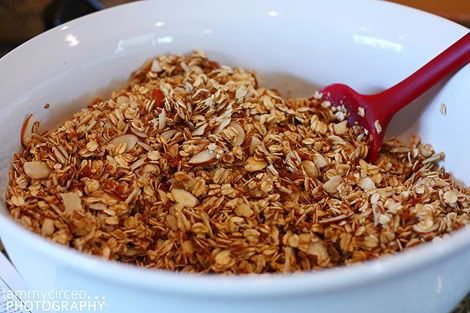 ... flattened it into a baking sheet and baked it for 40-45 minutes. To get the good chunks, Cook's Illustrated recommends flattening the granola down with a heavy metal spatula and not stirring it while it bakes.
There ya go ... Aly now has a full container of granola. I sincerely doubt it will last very long!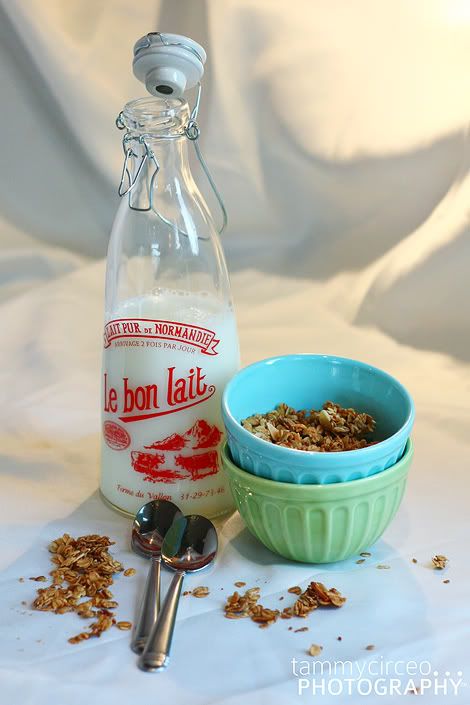 If you like that milk bottle and want one of your own, you can buy it HERE.