As the last bits of summer temperatures are warming our shoulders with sunshine, I find myself still reaching for fresh, light tastes, reluctant to give them up.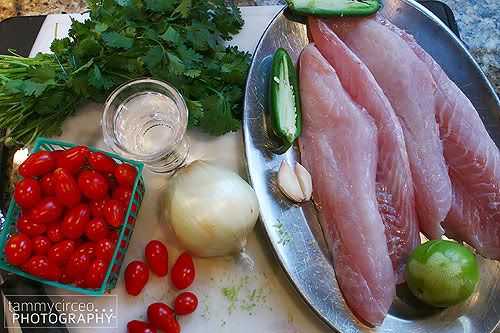 I came across this idea on food52 and I've made the recipe three times now, adjusting it to fit my style and tastes. I used rockfish(cuz it's more budget-friendly), but am anxious to try it with halibut and (maybe) swordfish as well.
You have to be careful marinating fish, especially if you are using an acid, like lime juice. I chose to season the fish and let it sit for only as long as it took me to get the ingredients for the Tomato-Tequila Sauce prepared.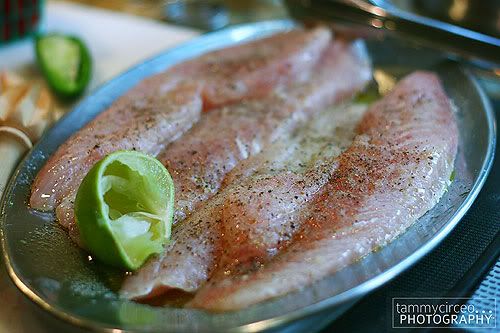 The sauce isn't really a sauce ... it's more of a side dish. Slice cherry (or grape) tomatoes in half, mix with onion, garlic, and a jalapeno or two for just a bit of kick. Leave the seeds in if you want more "kick"!
Cook it down, then add lime zest and juice, and deglaze the pan with a shot or two of tequila. If you need more liquid, add more tequila ... or chicken stock.
While the tomato mixture cooks, coat the fish with yellow cornmeal seasoned with salt and pepper, and cook in a large skillet over medium-high heat. If your skillet doesn't hold all the fillets at once, keep the cooked ones in a warm oven (200 degrees) until they are all cooked.


Add a bit more lime juice and zest to the sauce and top it off with fresh, chopped cilantro and serve it up.


Personally, I'm happy with a fillet and a bit of tomatoes, but I offered steamed rice as a side as well. This is a great week-night dinner because it takes such little time to make!
Bon Appétit!