When I mentioned that I was making a melon salad to take to a BBQ, Ken said, "Isn't that the kind of thing that nobody eats?" My response was, "It's the kind of thing that YOU don't eat, but I think it will be good."
Aly came across the recipe (I think on the Cooking Channel) and suggested it so I got busy with the melon baller. That tool just makes melon a little more fun, don't you think?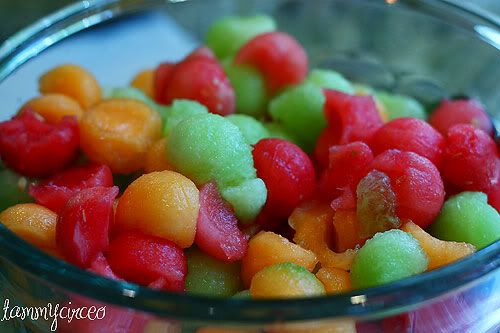 Mix some honey, lime juice, and cilantro (trust me!) together as a "dressing", coat the melon balls with it and you have a delicious, refreshing summer Melon Salad ... one that, to Ken's surprise, was well-received at the BBQ.
Bon Appétit!