When I was a kid, I loved sherbet. You know that orange or green (or RAINBOW!) frozen dessert that wasn't really ice cream, but it wasn't really sorbet either? I don't know why I liked it so much, but I'd take a bowl of that any day over a bowl of ice cream. Maybe it had something to do with the fact that most sherbets I knew were citrus and I have a soft spot for citrus ...
I came across this recipe and knew I had to try it. The original base comes from David Liebowitz, but Sandy Smith took it a step further and added basil leaves. (I made a few slight changes in the original recipe.)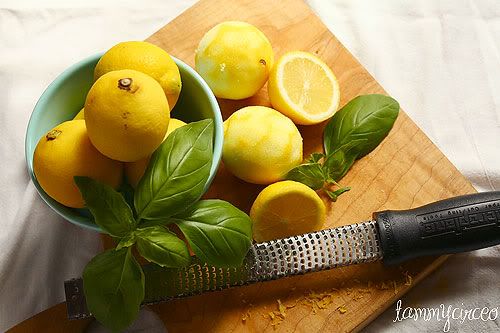 That, my friends is Lemon Sherbet elevated to the high heavens. Lemons and basil love to be side by side and I find their pairing in this sherbet an immensely refreshing, yet subtle summer treat.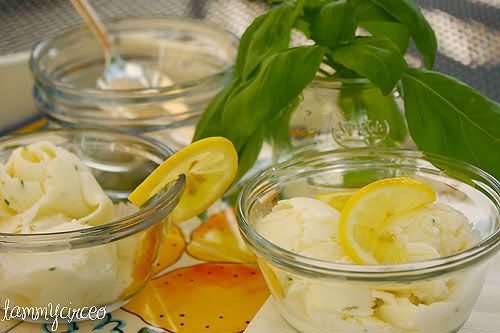 And being inspired by my favorite macarons baker, next time, I will try rosemary. So delicious!
Bon Appétit!