If you've been around here a while and especially if you know me personally, you know that I find it hard to reject a Caprese salad ... even venturing into a little bit of new territory with it occasionally.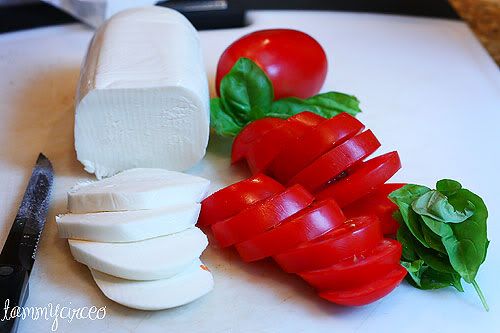 During the summer, it's a wonderful option to accompany grilled chicken, but I decided to take it one step further and make it one dish rather than two. Instead of putting the salad beside the chicken, I put it on top of the chicken, then drizzled with reduced balsamic vinegar.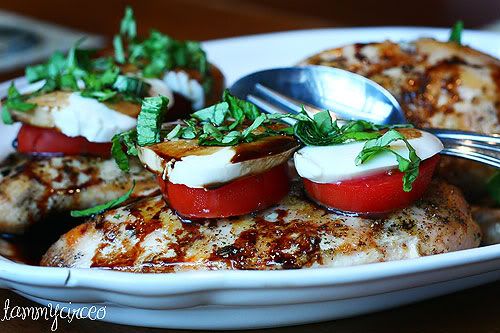 Oh my ... talk about a marriage made in heaven. Give it a try!
Bon Appétit!