Quesadillas are so easy to make and can either be a full meal or a snack ... depending on how hungry you are and what you put in them.
In this month's issue of Everyday Food, there's a recipe for a Mushroom and Fontina Quesadilla in the Cooking for One section. So yummy!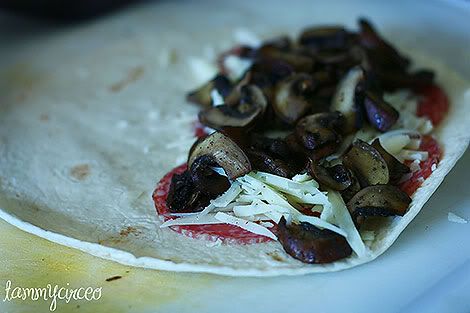 Salami, sauteed mushrooms, and fontina cheese, layered on a flour tortilla, and cooked till golden.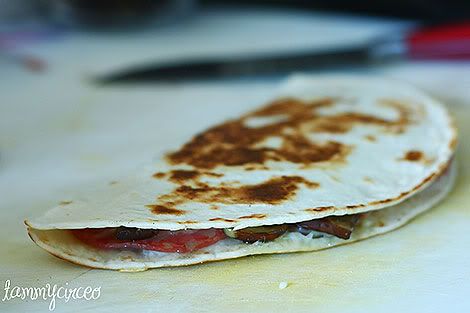 A basic quesadilla is just cheese and maybe some salsa to dip it in. But the possibilities of things to add and even what kind of cheese to use are endless.
How about cheddar cheese (and maybe some Swiss?), sliced ham, and sauteed asparagus? Or even pineapple bits.
How about Brie, toasted nuts, caramelized onions, and apricot jam?
How about fontina + bleu cheese, prosciutto, and sliced figs with a drizzle of balsamic vinegar?
How about Monterrey Jack, shredded chicken, spinach, and BBQ sauce?
What flavor combinations are your favorites? The sky is the limit!!
Bon Appétit!