We LOVE Mexican flavors. They are fresh, yet spicy, and usually incorporate several ingredients, resulting a full, well-rounded meal.
I came across this idea in a magazine, and tweaked it to make it closer to what we like and how I cook. I added some spices and corn, and more cheese. The recipe calls for cooking rice, but this would be a great way to use leftover rice from another meal. And if you have leftover chicken of any sort (grilled, roasted ...) you could also use that. I would still add the spices, though and wouldn't use chicken that had non-Mexican flavors, such as BBQ chicken.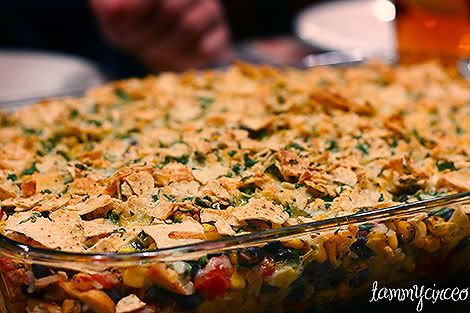 The kids begged me to not refer to this as a casserole. They said, "It's so much better than that, Mom." Apparently, casseroles get a bad rap in their book. (It will, however, be under the "Casseroles" heading in the recipe index.)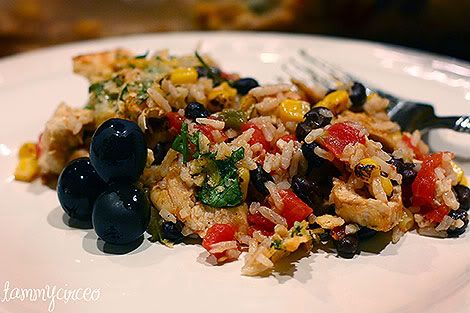 We wanted to name it a Baked Naked Burrito because it reminded us of the Naked Burritos at Qdoba, but that name is a registered trademark.
So it is a Baked Bare Burrito! (You might prefer a non-baked version.)