Want something yummy to elevate your energy and get you going? There's nothing better than a smoothie chock full of benefits and not sugar ...
Milk, nonfat plain yogurt, fruit, banana, protein powder, and a handful of spinach ...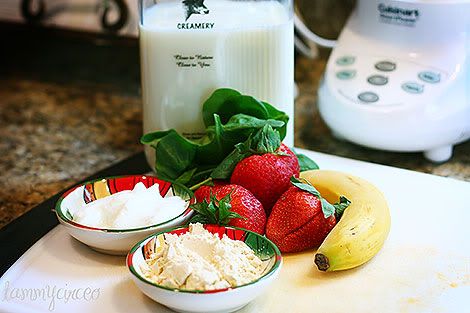 Yeah! No kidding ... SPINACH! You can't even taste it! You can be like Popeye without the slime of canned spinach ... YUCK!
Use frozen bananas and fruit for an especially cold treat.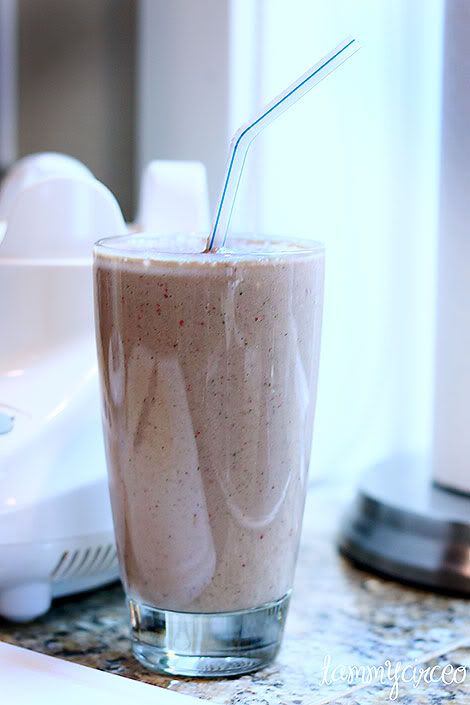 Fresh, tasty, healthful ... Good for ya! Great for breakfast or after a workout.
NOTES and TIPS:
If you don't have frozen bananas or berries, just use fresh.
If you don't have frozen fruit, add a couple or so ice cubes just for the "cold" factor.
Substitute peaches or apricots for the berries.
Milk could be dairy, or almond, rice, or soy ... you choose.
I love Greek yogurt, but you can use whatever you want. Just be sure it doesn't have a ton of sugar carbs and has good bacteria in it (acidophilus).
Omit spinach if you don't have it. It doesn't alter the flavor. It adds a ton of nutrients, though, so use it if you have it! Kale could be a substitute, but don't use the ribs of the leaves.
Add a teaspoon of almond butter or peanut butter for extra protein and "good fat". 
Bon Appétit!