By naming this sandwich "Grownup Grilled Cheese", I fear that I might be offending the sophisticated palates of the younger generation. I'm sure they would enjoy it just as much as I do.
What's not to like about cutting a piece of focaccia open, layering it with a slice of provolone cheese, piling some thin-sliced prosciutto and baby spinach on it, then topping it off with a drizzle of olive oil?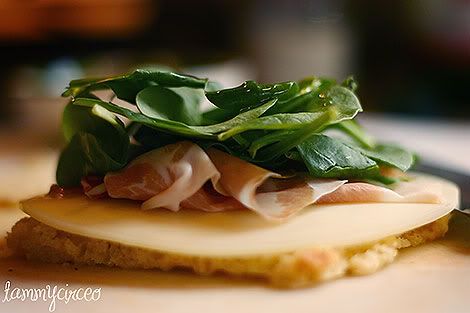 And then, grilling it? Yes, please. (Use olive oil in the pan instead of butter ... keeps the flavor consistent and is more healthful.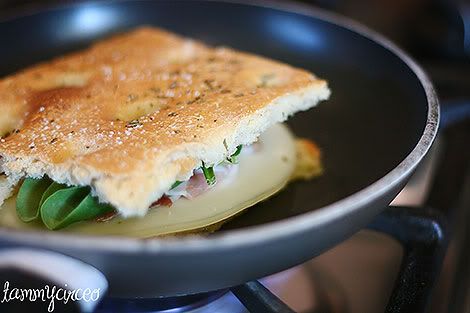 The cheese melts beautifully and the spinach wilts only slightly. Delicious alone or classically ... with tomato soup.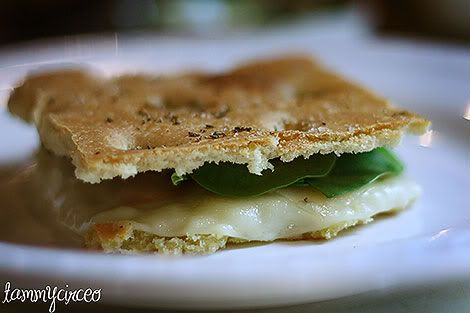 Options: 
Use a variety of cheeses: gruyere, comte, fontina, goat cheese, cheddar.
Thin-slice dried figs, cook them down in balsamic vinegar, layer on the sandwich and use the vinegar reduction to drizzle on your sandwich. (Mimics THIS pizza.)
Use bacon instead of prosciutto. Yum.
Use a pannini press.
Bon Appétit!