The only thing more comforting than smelling homemade bread as it bakes, is eating a piece of it straight from the oven, the steam still rising from it and the fragrance still pungent in the air. It's like eating a hug.
Rosemary focaccia is one of my favorite breads. My love affair with it is one of "love at first bite".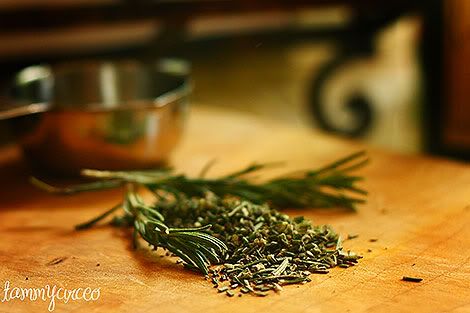 In the recipe I use, there are only five ingredients and it comes together quite easily in the mixer.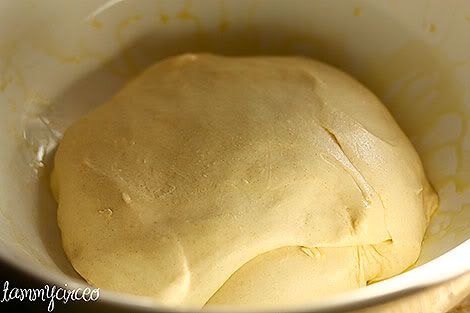 After it rises in a bowl, I spread in onto a cookie sheet and let it rise again, then coat it with olive oil, chopped rosemary, and coarse sea salt. The coarse sea salt is essential as it lends a tasty crunch when you eat it. I used a French fleur de sel.
Baked at a high heat for a short time gives it a crunchy exterior while leaving the interior soft.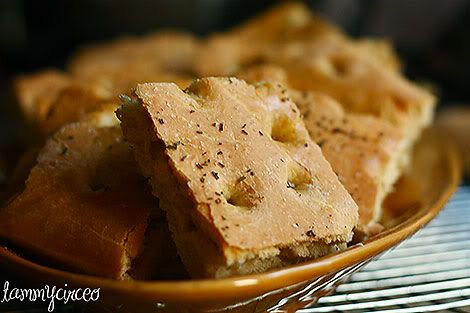 We enjoy it straight from the oven, dipped in olive oil. Ben especially loves to add balsamic vinegar to the oil. Sometimes we season the oil with a little more salt, other herbs and freshly ground pepper. If there is any focaccia left over, I love to make a "grown-up" grilled cheese sandwich. Come back tomorrow and I'll tell you about that delectable treat.
Bon Appétit!