Pinto beans, in my opinion, are a bit short on flavor and need jazzing up. Bacon and onions help, as does salt, but adding garlic, chili powder and cumin does the trick. 
My favorite way to eat them is on cornbread with a bit of the broth ladled over ...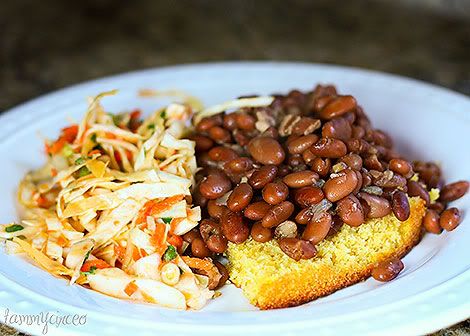 I also like cole slaw with pinto beans, but don't prefer the mayonnaise version. I created a chipotle vinaigrette and it was a perfect complement to the flavor of the beans.
Did you know that a 1/2-cup serving of pinto beans is only about 120 calories? And did you know when beans are paired with grains they make a full protein? This is a healthful meal!