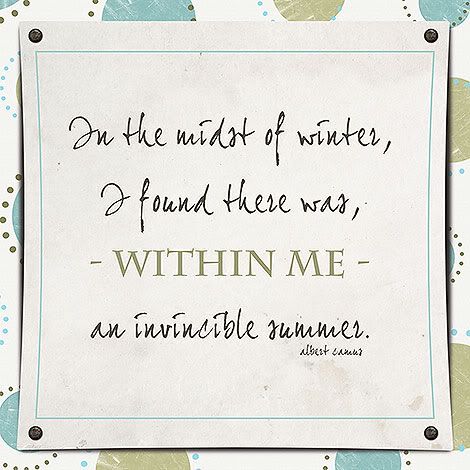 (Credits: TSims White Dots, KPertiet Ashbury Brown Brads; Fonts: JoeHand, CharlemagneStd)
Winter can often feel like it's dragging on interminably with the cold days short on light and the perpetually wet boots piled by the door. This week, however, we are enjoying sunshine most days and although it was already dark, we chose to fire up the grill last night. It almost felt like summer, except for the 45-degree temperature. :) We weren't complaining, though, knowing that most the East Coast was getting slammed with snow storms!
Grilled Flank Steak accompanied by oven-roasted potatoes and salad is one of my family's favorite meals and one that I love making because of its simplicity. It's great in the winter AND in the summer. If you can't grill it, feel free to pan-fry it ... I do that often in the winter. Heat a little oil on medium-high to high heat in a large skillet (cast-iron preferred, but use whatever you have). When it is hot, put the steak in and sear it on both sides. Finish cooking it to the desired doneness in the oven on 350-degrees F. Be forewarned: the searing and splattering makes quite a mess on the stove.
Here's the recipe for the marinade I usually use: Download TammysFavoriteFlankSteakMarinade
Bon Appetit.