Thanksgiving is the perfect occasion for pie-making. The traditional pumpkin pie heads up the list that traditionally includes pecan and apple as well.
While there are many pre-made crusts to choose from in the grocery store, it is so simple to make that I usually make my own and by making my own, I can use spelt flour and Emily can enjoy the pies, too. I simply mix flour with a little salt, then cut in the butter, and bring it all together with a small amount of ice water. Then I make a small circular ball or disk ...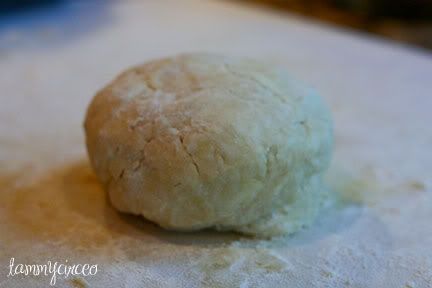 ... then start rolling it out to fit my pie plate. Shape the edges up as straight as possible ...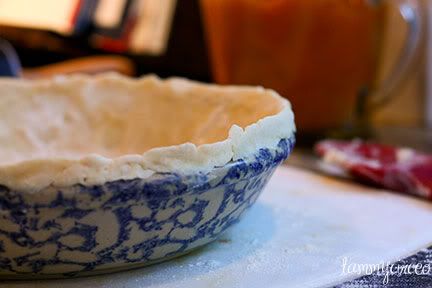 ... then crimp them, either by shaping them pretty or using a fork on the edge of the plate.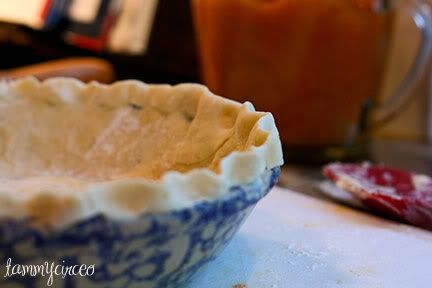 This year, I used my traditional pumpkin pie recipe, but for the first time, used fresh roasted pumpkin instead of canned pumpkin.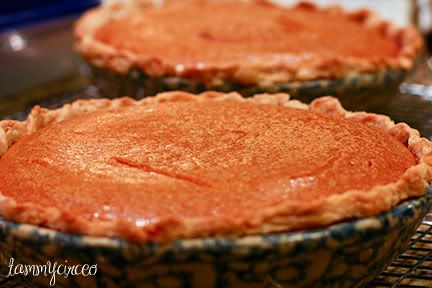 My dad's favorite pie is pecan ... ANY time of the year!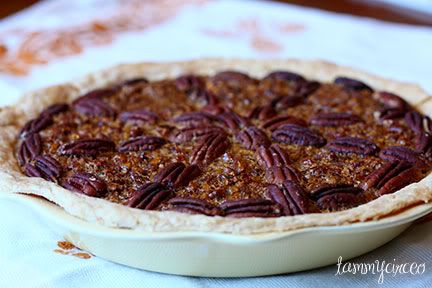 Ben is usually a dessert purist. In other words, he usually sticks with chocolate or ice cream! However, he does love apple pie so we made one together.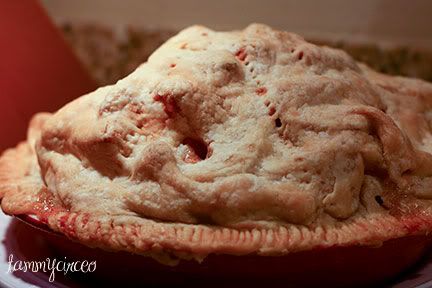 He's a great kitchen-mate!
Happy Pies.