While many of you die-hard chili afficionados would argue that there is no such thing as chicken in chili, and certainly you wouldn't put beans in a 'REAL' chili, I would challenge you to try this recipe. So maybe you're right and maybe this 'soup' should be called something different, but since it employs cumin and chili powder, and since it has a fair amount of fresh and roasted chiles, I am going to be ok with calling it a Chili.
I was inspired to play with these flavors after I tasted a bland combination of turkey, beans, and pumpkin at a grocery store tasting. THAT truly wasn't anything near chili, but they called it that anyway. I hope I elevated the tastes and combination of ingredients to within a little closer range of the term "chili".
Instead of turkey, I used chicken, cubed, then browned in a bit of olive oil. I added garlic and onions ...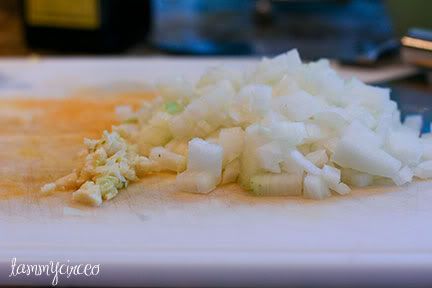 ... then a chopped fresh pasilla chile. You could use whatever chile you'd like, though, like an Anaheim, maybe.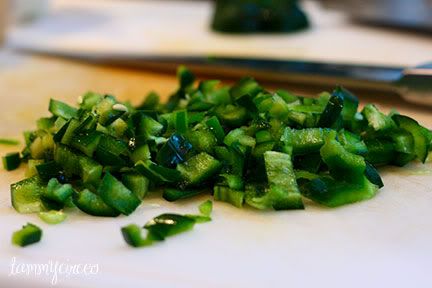 When Hatch chiles were fresh in the market, I bought several and roasted them on the grill, then froze them. I thought a couple of them would be perfect in this! I peeled them as best as possible, then chopped them.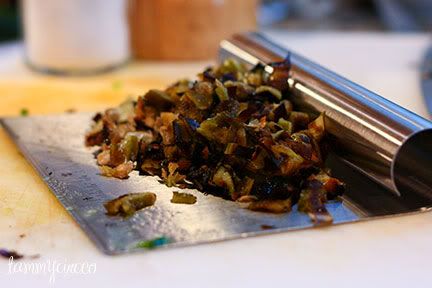 After the onions, garlic, and chiles were cooking and happy, I added the spices and herbs and let the fragrance start permeating.
Then I poured on 4 cups of chicken broth and scraped the bits from the bottom of the pot. Yum ... it was smelling so good!
Then, the secret ingredient: you guessed it! My recent favorite food! PUMPKIN!!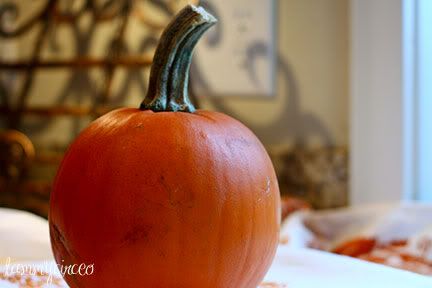 This time, I used a can of pumpkin because I'm just about out of my stash from the roasting!
I let the soup simmer for a while because we weren't quite ready to eat, then I added the beans in just enough time so they would heat through.
Served with a wedge of corn bread ... doesn't get much cozier on a chilly Autumn day!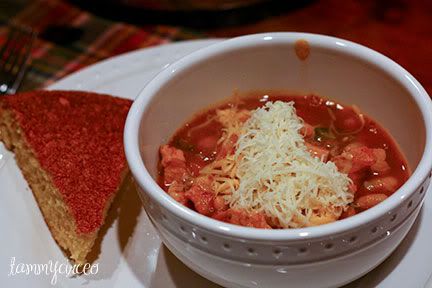 Bon Appétit!